latest news
Sep 22 2019
TZEDEK MAKES MONUMENTAL MOVE TO JOIN MONASH HEALTH
Tzedek is extremely pleased to announce that it will become a program provided by Monash Health, through its South ...
Jun 09 2016
NEWS that former Adass Israel head teacher Malka Leifer will not be returning from Israel to face justice any time soon and will be freed from home detention has caused ...
Read all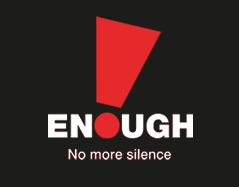 About Us
Our Work
Prevention of Child Sexual Abuse
Tzedek's primary role is to promote the prevention and control of sexual abuse of children within the Jewish community. Tzedek aims to raise awareness and educate the Jewish and broader community on issues relating to child sexual abuse in order to prevent instances of abuse in the future.
Tzedek provides prevention programs such as community and professional education forums, a school protective behaviours program, Project J-Safe for school students, parents and teachers, policy and program development with vulnerable groups such as the disability sector and other innovative community education initiatives such as a bystander intervention program, community guidelines for complex child safety issues and restorative practices.
In 2016, the organisation launched it's child protection program, Project J-safe in two Jewish day schools in Melbourne, as well as an Early Learning Centre and programs for Youth Movements.
Support victims/survivors
Tzedek also provides support to victims/survivors of child sexual abuse and assist them with supported referrals to community agencies and services to attend to their respective needs.
Victims/survivors are provided with a range of options and courses of action, with the ultimate aim of preventing and controlling the long-term harm arising from child sexual abuse. By empowering them to seek the path that best suits them and their personal situation, facilitating connections with appropriate support services (such as counselling or legal services), and assisting in making police statements, Tzedek aims to mitigate the harm experienced by victims/survivors of sexual abuse.
The victims/survivors right to confidentiality and anonymity is emphasised and assured throughout this process.
Raising Awareness
Tzedek works with government, Jewish community institutions, law enforcement and other relevant agencies to address the issue of child sexual abuse within our community. For example, this means working closely with the Royal Commission (and its state counterparts) and assisting law enforcement agencies with their ongoing investigations.
Tzedek also works with relevant stakeholders as well as the Jewish and broader media to help expose instances of abuse within our community and to ensure this issue is given adequate attention by the relevant authorities both within and outside the Jewish community.
With the shocking statistic that one in three girls and one in six boys experience some form of sexual abuse before the age of 16, there is a great deal more that can and must be done within the Jewish community.