latest news
Sep 22 2019
TZEDEK MAKES MONUMENTAL MOVE TO JOIN MONASH HEALTH
Tzedek is extremely pleased to announce that it will become a program provided by Monash Health, through its South ...
Jun 09 2016
NEWS that former Adass Israel head teacher Malka Leifer will not be returning from Israel to face justice any time soon and will be freed from home detention has caused ...
Read all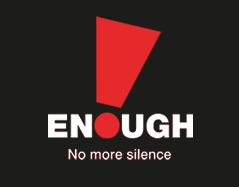 Accredited Child Safe Organisations
Childwise Certification
The Certification Program looks not only at the risks of abuse, but how children's voices are heard.
The Child Safer Organisation Certification is a holistic approach that considers an organisation's policies, practices, activities, culture and awareness of child abuse and preventative approaches, and how they are implemented. The Certification process allows organisations to demonstrate that they have achieved and maintained best practice standards for protecting children and young people from abuse and exploitation, and to create spaces where children are safe and feel empowered to speak up.
The '12 Standards for a Child Safer Organisation' create a framework for building open, transparent, and accountable organisations.
These are:
An Open and Aware Culture
Understanding Child Abuse
Managing risk to minimise abuse
Child Protection Policies and Prcedures
Clear Boundaries
Recruitment and Selection
Screening of Representatives
Support and Supervision
Empowering Children and Young People
Training and Education
Complaints and Disclosures
Legal Responsibilities
Australian Childhood Foundation: Safeguarding Children Program Accreditation
The Program provides effective standards, training and an accreditation scheme that builds the capacity of organisations to protect the children and young people in their care from abuse and exploitation by staff, volunteers, or other individuals connected to the organisation.
Safeguarding Children:
helps organisations to better understand the risks to children and young people in their care;
helps organisations implement effective child protection policies and procedures;
provides parents with assurance that the organisation values and safeguards children; and,
promotes a child-safe and child-friendly culture within organisations, enhancing their connection to the community they serve.
Schools
Leibler Yavneh College: Child Wise Certification
Youth Movements
Chabad Youth: Australian Childhood Foundation - Safeguarding Children Program Accreditation