latest news
Sep 22 2019
TZEDEK MAKES MONUMENTAL MOVE TO JOIN MONASH HEALTH
Tzedek is extremely pleased to announce that it will become a program provided by Monash Health, through its South ...
Jun 09 2016
NEWS that former Adass Israel head teacher Malka Leifer will not be returning from Israel to face justice any time soon and will be freed from home detention has caused ...
Read all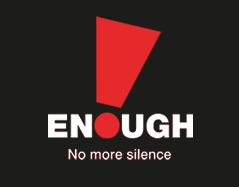 Posted on 22 September 2014
Petition urges Yeshivah College administrators to resign
ABC
Samantha Donovan
22 September 2014
MARK COLVIN: Victims who were sexually abused at Melbourne's Yeshivah College and Centre in the 1980s and 90s are hoping that the royal commission into child sexual abuse will investigate the handling of their cases.
In the meantime, a petition is being circulated among Melbourne's Jewish community calling for the resignation of two senior figures at the Yeshivah Centre.
Samantha Donovan reports.
SAMANTHA DONOVAN: The petition's authors say it's a "grassroots" Jewish initiative from people who believe in justice for victims of child sexual abuse and condemn what they say is the "unacceptable" approach of the Yeshivah Centre to the problem.
The petition calls on Rabbi Avrohom Glick and Don Wolf, the two most senior members of the current administration, to personally apologise for their roles in allegedly failing to protect children in their care and to resign from their positions of leadership.
Former Yeshivah College teacher David Kramer was jailed for abusing four boys while teaching at the school in the late 80s and early 90s.
Last year David Cyprys, a former security guard at the college, was jailed for abusing nine boys.
One of his victims Manny Waks welcomes is now the CEO of Tzedek, an organisation that supports Jewish abuse victims.
He welcomes the circulation of the petition.
MANNY WAKS: The first thing for me is for them to actually apologise directly and sincerely.
It really would be something very simple for them to make contact and to call me and other victims in individually and just to say the simple words - we're sorry; we made a mistake; we didn't know how to handle it back then, et cetera, et cetera.
It really doesn't make much of a difference, but it's about taking responsibility for what has happened. No-one at the Yeshivah Centre, not a single person has been held to account in any way and that's just… it really is astounding; in some cases they've also been promoted in fact.
SAMANTHA DONOVAN: What sort of support do you think the petition will get from members of Melbourne's Jewish community?
MANNY WAKS: There is widespread support for the content of the petition. It really is a question that needs to be I guess… time will tell how much support the petition itself has in terms of the number of signatories.
It's very complex and it's difficult in a small community where people know each other and there are conflicts of interest everywhere. For someone to take the initiative and to actually put their name there, sadly, and as surprising as it may sound, is almost a big sacrifice and it requires a great deal of courage on the signatories' part.
SAMANTHA DONOVAN: Do you give the petition much chance of success though?
MANNY WAKS: Really, the way Yeshivah has handled this whole scandal from the beginning when I went public with the story in July 2011, they should have fessed up, apologised, acknowledged, taken responsibility, shown that they were serious and then the community would be much more - in a much more harmonious position and be able to address these matters in a serious and constructive manner.
Instead they've done everything in a completely the opposite manner, not just myself and my family, but there have been reports of others as well who have suffered similar fates even though their name is not being widely known. So really, it's about the Yeshivah Centre changing its attitude.
I think that we will see a change. Whether or not the petition itself will be one of the catalysts for this change, there are some multiple civil cases currently happening in relation to Yeshivah and myself being one of them as well. So I think we will see change in that context as well.
SAMANTHA DONOVAN: PM has sought a response from the Yeshivah Centre in Melbourne.
MARK COLVIN: Samantha Donovan.