latest news
Sep 22 2019
TZEDEK MAKES MONUMENTAL MOVE TO JOIN MONASH HEALTH
Tzedek is extremely pleased to announce that it will become a program provided by Monash Health, through its South ...
Jun 09 2016
NEWS that former Adass Israel head teacher Malka Leifer will not be returning from Israel to face justice any time soon and will be freed from home detention has caused ...
Read all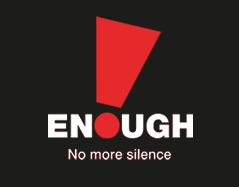 Posted on 22 August 2014
Former Adass principal arrested
22 August, 2014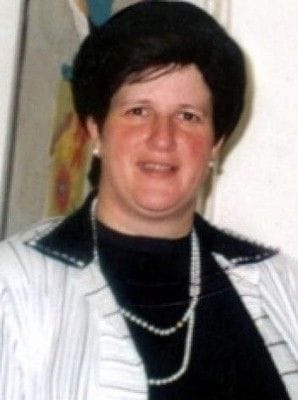 THE former principal of an ultra-Orthodox Jewish school in Melbourne has been arrested in Israel and will be extradited to Australia to face charges relating to historic child sexual abuse claims.
The AJN reported last month that Malka Leifer, former principal of the Adass Israel School in Elsternwick was facing extradition over claims that she abused students in her care. Leifer fled to Israel in 2008 following complaints from several former students in her care that she had acted inappropriately. It is unclear if the school facilitated her relocation.
A spokesperson from the Attorney-General's office said the matter was now before the court in Israel, but confirmed that Leifer had "been arrested in Israel in response to an extradition request made by Australia".
"Ms Leifer is wanted to face prosecution in Victoria for alleged sexual assault offences," the spokesperson said.
A spokesperson from the Ministry of Justice in Israel said the court had "issued a gag order regarding all details of the case".
Adass community spokesperson Benjamin Koppel told The AJN the school "has and will continue to cooperate with police in their investigations", and that "we trust that justice will prevail".
The AJN understands statements were made to police by alleged victims of Leifer in 2012 and that extradition proceedings were launched some 18 months ago.
The school is already facing a civil suit, lodged with the Supreme Court last year, which also listed Leifer as a defendant. A second suit lodged by another former student had been dropped; the suit was settled out of court, though the details of settlement are unknown.
Rabbi Yaakov Glasman – the Rabbinic Council of Victoria's liaison to the Royal Commission into Institutional Responses to Child Sexual Abuse – said, "The RCV applauds the victim(s) for having the courage to come forward to police, and reiterates its longstanding resolution that the prohibition of mesirah [reporting to secular authorities] has absolutely no relevance in cases of the sexual abuse of children.
"Abuse has been evidenced to have occurred in Jewish schools, sporting clubs and aged care facilities, and efforts made by our community to stamp out abuse for once and for all should be encouraged."
Welcoming Leifer's arrest, Manny Waks, CEO of victims' advocacy group Tzedek, said, "I hope and expect that the Adass Israel School will cooperate fully with the police in ensuring justice is achieved. I also hope and expect that the police will examine all the circumstances surrounding Mrs Leifer's flight from Australia and will hold to account anyone who may have acted inappropriately."
ADAM KAMIEN
Malka Leifer will be extradited to Australia to face charges relating to historic child sexual abuse.
http://www.jewishnews.net.au/former-adass-principal-arrested/37256
Posted on 18 June 2014

'Code of Silence' is a one-hour observational documentary that follows the parallel journeys of a fervently Orthodox Jewish father and his now-secular son, after the son breaks the code of silence in Melbourne's Chabad-Lubavitch community going public with his story about being sexually abused as a student. Manny Waks demands the perpetrators be brought to justice, as well as the rabbis, whom he claims covered it up. His father Zephaniah, who claims he has been virtually excommunicated for informing secular authorities, demands his name be publicly cleared. But what price will the father and son pay for blowing the whistle on the leaders of this powerful Jewish sect? This is a deeply personal journey filled with intimate, emotionally charged and candid behind-the-scenes moments of two people waging the fight of their lives.
Manny Waks claims he was abused at his Chabad-run school in the 1980s. Ever since Manny's father Zephaniah backed his son in breaking the taboo on the front page of The Age newspaper in 2011, he has been accused of being a "mosser" – an informant to secular authorities in breach of an ancient Jewish law. Zephaniah demands his name be cleared.
As a result of being a "mosser", Zephaniah's world has collapsed. He has been denied religious rites; allegedly been blackballed by the rabbi inside synagogue; his study partners have abandoned him; he and his wife have been marginalised by their friends; he claims his community has effectively shunned him, vilified and harassed him so much that he and his wife are considering leaving Australia.
Through Zephaniah's religious lifestyle and his relationship with the Yeshivah we open the door into their insular world of study and duty, charity and faith, power and piety.
The story unfolds around key events in their simultaneous journeys – the two court cases, their testimonies before the Victorian Parliamentary Inquiry, and the Jewish Day of Atonement with its mandate to seek forgiveness.
But Manny and Zephaniah often find themselves at loggerheads. At the core of their conflict is religion. Zephaniah and his wife follow the letter of the law – all 613 commandments. We see them rush to prepare for the Sabbath on Fridays, while Manny drives to his mates to watch the Friday night footy over some beers.
Manny still bares his full name 'Menachem', named after the deceased chief rabbi of the sect, Menachem Mendel Schneerson, who many followers believed may be the Messiah. For Manny, only one biblical commandment remains relevant: "Justice, justice, you shall pursue." And so the battle that has engulfed him and his father provokes critical questions of Zephaniah's faith: how, despite the virtual excommunication of Zephaniah by his own flock, has he kept his faith while Manny has lost his?
Instead of talking heads, the story unfolds in situ – following them ob-doc style as their day unfolds; arguing around the dinner table; inside the Australian Jewish News; Zephaniah's attempt to go to the synagogue to receive an honour on the anniversary of his father's death; attempts at conciliation with the rabbis; the media scrum surrounding them outside court, and the subsequent aftermath. In the middle of the battle father and son fight is their wife and mother Chaya Waks, the former President of the Chabad Women's organisation in Melbourne, who was opposed to her son going public and of her husband's support for him. There are many lively and idiosyncratic moments in the family home.
Ultimately, CODE OF SILENCE is a film told from the heart of Melbourne's fervently Ultra-Orthodox Jewish community. It is a film with a lot at stake: Will Manny get justice in court? Will the rabbis be held to account? Will Zephaniah clear his name? Or will he and his wife be forced to leave the country?
And what price will father and son pay for blowing the whistle? What price will the perpetrators pay for their crimes? What, if any, price will the rabbis pay for staying silent? Ultimately this is a film that reveals the ongoing dominance of an ancient Code of Silence and the consequences for challenging it. CODE OF SILENCE is a film about victims and their supporters standing up for justice, the price people pay for doing so and the lengths people will go to prevent it and, in so doing, protect themselves and their institution.
It is a co-production with Mint Pictures.