latest news
Sep 22 2019
TZEDEK MAKES MONUMENTAL MOVE TO JOIN MONASH HEALTH
Tzedek is extremely pleased to announce that it will become a program provided by Monash Health, through its South ...
Jun 09 2016
NEWS that former Adass Israel head teacher Malka Leifer will not be returning from Israel to face justice any time soon and will be freed from home detention has caused ...
Read all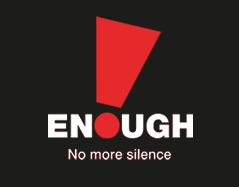 Extradition effort steps up against fugitive principal Malka Leifer
Posted on 7 June 2016
Victim advocate group Tzedek said two petitions launched since Judge Amnon's ruling had already raised thousands of signatures.
In a statement, the group said more than 2000 people had signed two petitions including one to Israel's justice minister expressing their outrage at the ruling.
"Tzedek is appalled that a person with 74 charges pending of sex offences is living in her community, posing a risk to children," the group said in a statement. "This ruling shows total disregard for the victims from the Adass school. They need to see Leifer brought back to Australia to face criminal proceedings.
"The current stalemate is causing ongoing trauma to the victims."
To read the full article, please click here