latest news
Jun 09 2016
NEWS that former Adass Israel head teacher Malka Leifer will not be returning from Israel to face justice any time soon and will be freed from home detention has caused ...
Jun 07 2016
Victim advocate group Tzedek said two petitions launched since Judge Amnon's ruling had already raised thousands of signatures. In a statement, the group said more ...
Read all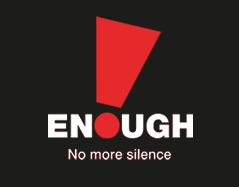 Jewish advocate for victims of child sex abuse Manny Waks announces departure from Tzedek
Posted on 26 August 2014
Jewish advocate for victims of child sex abuse Manny Waks announces departure from Tzedek
26 August, 2014
ANDREA KELLETT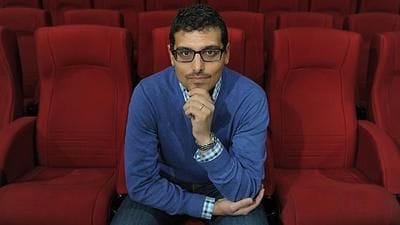 Manny Waks has announced he will leaving the advocacy group he founded, Tzedek, in November. Picture: Andrew Henshaw
TIRELESS campaigner against Jewish child sexual abuse Manny Waks has announced plans to move on.
The shock announcement was made this morning, August 26,
exactly two weeks after his explosive documentary `Code of Silence' aired on national television
.
But his advocacy group Tzedek will remain and will continue working towards a community free of child sexual abuse.
The documentary, aired on ABC's Compass, lifted the veil on the intense suffering Mr Waks endured at the hands of an abuser at St Kilda East's Yeshiva College as a child and the ramifications for his entire family, especially parents Zephaniah and Chaya Waks, since he decided to go public about it.
The Caulfield father of three and founder/CEO of advocacy group Tzedek Australia announced on social media that after more than three years in the role (including pre-Tzedek), "it's time to move on''.
"I'd like to take this opportunity to thank everyone for being a part of my journey, and for your ongoing support, advice and assistance. I look forward to sharing my plans with you all in due course. In the meantime, it's business as usual,'' he wrote.
He will step down as CEO at the end of November.
Tzedek president Josh Bornstein has invited Mr Waks to join the Tzedek board of advisers.
"In addition to the abuse Manny suffered as a child, he and his family have endured further pain which we do not underestimate or take for granted. We thank Manny on behalf of the entire community," he said.
Mr Waks
has made a statement on Tzedek's website
.
In it, he said he accomplished what he set out to achieve.
"It as been a great honour and privilege to establish and lead Tzedek. Over three years ago, when I publicly disclosed my personal experience of abuse, I set out on a long and challenging journey, which has led to great achievements both personally and professionally," he said.
"I have accomplished what I set out to achieve and am comfortable moving forward knowing that I leave behind a strong foundation from which Tzedek's important vision and mission can continue to grow. This position wasn't a life tenure, rather a role I felt compelled to undertake at a particular point in time. I feel a great sense of pride and satisfaction in what I have accomplished. Indeed it is humbling to have been part of creating a cultural shift in the context of child sexual abuse within the Jewish community — not only in Australia. While we have made significant progress, there is still much work to do."
http://www.heraldsun.com.au/leader/central/jewish-advocate-for-victims-of-child-sex-abuse-manny-waks-announces-departure-from-tzedek/story-fngnvlpt-1227037296590