latest news
Jun 09 2016
NEWS that former Adass Israel head teacher Malka Leifer will not be returning from Israel to face justice any time soon and will be freed from home detention has caused ...
Jun 07 2016
Victim advocate group Tzedek said two petitions launched since Judge Amnon's ruling had already raised thousands of signatures. In a statement, the group said more ...
Read all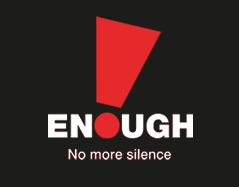 Raped at a mikvah, then abandoned
Posted on 24 October 2014
Raped at a mikvah, then abandoned
The Times of Israel
Manny Waks
23 October 2014

Manny Waks
Manny Waks is the founder and CEO of Tzedek, an Australian-based support and advocacy group for Jewish victims/survivors of child sexual abuse. Manny is also a past victim of child sexual abuse
It is heartbreaking that yet another victim of child sexual abuse within the Jewish community has suffered a tragic premature death. Last weekend, 34-year old Joey Diangello (formerly Yoel Deutsch) from New York died of a drug overdose. It is somewhat irrelevant if the overdose was intentional or not, as some have been debating on blogs and social media. We will probably never know definitively. What we do know is that Joey was sexually abused within his former Hasidic community. "I think when that person raped me, he murdered my Jewish soul," Joey told PIX11 Investigates in early 2009, when he courageously went public with his story, describing how he was raped in a Mikvah (Jewish ritual bath-house) as a child. Joey became a victim advocate and featured in numerous media articles.
To continue reading this article, please click here: http://blogs.timesofisrael.com/child-abuse-and-its-impact-regulated-2/