latest news
Jun 09 2016
NEWS that former Adass Israel head teacher Malka Leifer will not be returning from Israel to face justice any time soon and will be freed from home detention has caused ...
Jun 07 2016
Victim advocate group Tzedek said two petitions launched since Judge Amnon's ruling had already raised thousands of signatures. In a statement, the group said more ...
Read all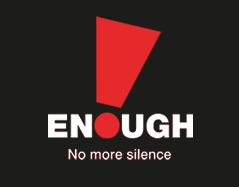 The wall of shame saved my son's life
Posted on 8 May 2015
The wall of shame saved my son's life
Jewish Community Watch
3 May 2015
My story, unlike most others at JCW, has a happy ending. This story ends happily for two reasons: The Grace of God and the existence of Jewish Community Watch.
Although I would find great satisfaction in naming names, I'm afraid it would distract from the point of sharing this. I'm going to tell my story in a generic fashion because my point here is to express to you through first-hand experience how JCW is saving lives and for you to better understand how a pedophile works in his efforts to victimize. Without question, JCW saved the lives of my son and his friends.
To read this article, please click here.