latest news
Jun 09 2016
NEWS that former Adass Israel head teacher Malka Leifer will not be returning from Israel to face justice any time soon and will be freed from home detention has caused ...
Jun 07 2016
Victim advocate group Tzedek said two petitions launched since Judge Amnon's ruling had already raised thousands of signatures. In a statement, the group said more ...
Read all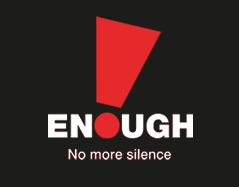 Board of Advisors

Rabbi Yosef Blau
David Cheifetz
Professor David Forbes
Laurence Joseph
Dorron Katzin
Justice Joseph Kay
Dr Cathy Kezelman
Rabbi Zeev Smason
Remy Van de Wiel QC
Rabbi Yossi Blau is a member of the Rabbinical Council of America and serves on the executive board of the Orthodox Caucus, a national task force addressing practical issues challenging the Jewish world. He has written many articles on Jewish thought that have been published in Tradition, Torah UMada Journal, Jewish Action, The Jewish Week, Jerusalem Post, The Jewish Press and Forward.
Rabbi Balus current and past experience includes:
Executive Board Jewish Advocates for Children 2008-
National Board and head of Rabbinical Advisory Board Canfei Nesharim Orthodox Jewish Environmentalists) 2008
Board of Trustees Jewish National Fund 2006-
Conference of Presidents of Major Jewish Organizations 2005-
National President Religious Zionists of America 2005-
Vaad Hapoel World Zionist Organization 2002-
Assembly of JAFI 2002-
Member Orthodox Forum 1989-
Spirtiual Advisor (Mashgiach Ruchani) R.I.E.T.S. and Yeshiva Col. 1977-
Edited Lomdut: The Conceptual Approach to Jewish Learning Volume for Orthodox Forum series
Member of the Executive Orthodox Caucus 2002-2009
National Vice President Torah UMesorah Association of Hebrew Day Schools Principal Council 1975-7
National President Yavneh National Association of Religious Jewish Students 1963-4
Principal Jewish Educational Center (Elizabeth, N.J.) 1970-1977
Rebbi and Principal Yeshiva High School of the Hebrew Theological College 1967-1970
Rebbe and Associate Principal Maimonides School 1965-7;
Hanhalat Artzit Bnei Akiva 1959-60
David Cheifetz David Cheifetz has a 16-year career in general management in the private sector, and had an earlier six year career working with the organised Jewish community.
He is the Senior Manager of the Americas TMT (High Tech, Media, and Telecom) Practice of the global management consulting firm McKinsey & Company (1999 Today). Prior to McKinsey, David spent three years as the Marketing Manager at Proginet Corporation, a development stage software company (1996-1999)
David spent six years working with the Jewish community as the Chief Information Officer and, later, Director of Student Affairs at the Consulate General of Israel in New York, and one year in the Israeli Ministry of Foreign Affairs in Jerusalem developing policy papers for Israeli mission abroad and engaging in other public relations activities (1988-2004).
David holds a Masters in Business Administration from Columbia Business School (Class of 1996) and a BA from Hunter College of the City University of New York (Class of 1988). He is a member of the Board of Directors of Gesher, an Israel based organization focused fostering dialogue between religious and secular communities in Israel.
David Cheifetz came out as a victim of childhood sexual abuse in a Jewish summer camp in March, 2013. Read his story here.
Professor David Forbes - headProfessor David Forbes is the Director of the Australian Centre for Posttraumatic Mental Health (ACPMH). He has worked in both acute crisis and continuing care settings across the community mental health system and in specialist traumatic stress services. David joined the Australian Centre for Posttraumatic Mental Health (ACPMH then the National Centre for War-Related PTSD) in 1999 as Deputy Director and was appointed Director of ACPMH in January 2012. He is a clinical psychologist with many years experience in the assessment and treatment of mental health problems following trauma. David has played an active role in all three arms of ACPMHs areas of activity: research, education and training, and policy and service development. He was the Chair of the working party for the NHMRC approved Australian Guidelines for the Treatment of Adults with Acute Stress Disorder and Posttraumatic Stress Disorder. Professor Forbes sits on the Editorial Boards of key international journals and publishes widely in the international literature. Professor Forbes has a specialised interest in the assessment and treatment of traumatic stress and in veteran and military mental health.
Laurence JosephLaurence Joseph is a partner in SPRaustralia, actively involved in strategic development, capacity building and fundraising projects for a wide range of community, education and arts organisations in Victoria, nationally and internationally.
Laurence has held a number of community and Board positions including chair of the Victorian Governments Accessible Housing Ministerial Task Force, a member of the Victorian government Disability Industry Advisory Group, a Director of Australian Jewish Funders, Director of AJF Innovation Pty Ltd, and a former director and Company Secretary of Technology Access for Social Development (Australia).
Laurence has been a presenter of Fundraising for the Arts at the Multicultural Arts Professional Development course of the Australia Council for the past 8 years and since 2003 has given courses as part of the Fundraising Institute Australia Skills 1, 2 & 3 programs where he assisted with the development of a national curriculum. He was director of the Philanthropists & Foundations track at the 2011 FIA International Fundraising Conference in Melbourne and on the Conference Planning Committee of Philanthropy Australia.
Dorron KatzinDorron Katzin became involved in child protection issues after a teacher at a school some of his children were attending was arrested for exposing himself to a child he was tutoring.. He is a Certified Public Accountant, has been practicing accounting for over thirty years, and is currently employed in the Tax Department of a CPA firm in the Chicago area. He earned a Bachelor of Science in Accounting from the University of Illinois at Chicago Circle, and a Master of Science in Taxation from DePaul University. Dorron also actively participates in the local community policing organization and is a moderator of several neighborhood listservs.
Justice Joseph Kay, who retired from the Family Court of Australia in 2008 after more than 21 years on the bench, has an incisive grasp of family law and a fierce intellect tempered by a keen sense of humour.
Justice Kay was a foundation member of the Family Law Section of the Law Council of Australia and contributed significantly to the development of law, particularly in the areas of child support and in relation to the Hague Convention on the Abduction of children.
Dr Cathy Kezelman Dr Cathy Kezelman is a medical practitioner, mental health consumer advocate, President of Adults Surviving Child Abuse (ASCA) www.asca.org.au, a national peak body for adult survivors of complex trauma, director of Mental Health Coordinating Council (MHCC), peak body of NGOs NSW, foundation member of the national Trauma Informed Care and Practice Advisory working Group, member of Mental Health Community Advisory Council (NSW), reference group member of ACSSA (Australian Centre for Study of Sexual Assault).
She sits on a number of government and independent mental health and child protection advisory committees. Under her stewardship ASCA has grown from a peer support organisation to one combining a prominent consumer voice with that of researchers, academics and clinicians advocating for socio-political change and informed responsiveness to complex trauma. She is a prominent voice in the media and at conferences, as well as author of a memoir chronicling her journey of recovery from child sexual abuse: Innocence Revisited- a tale in parts. She is co-author of the ASCA document Practice Guidelines for Treatment of Complex trauma and Trauma Informed Care and Service Delivery.
Rabbi Ze'ev SamsonRabbi Zeev Smason is the spiritual leader of Nusach Hari Bnai Zion, one of the largest orthodox congregations in St Louis, Missouri. He has been personally involved in protecting children from sexual abuse; in 2007, he reported to authorities a man in his synagogue who had been accused of child molestation, which resulted in the mans arrest. Zeev is one of the founders of Our Precious Children, a nonprofit organization that assists Jewish survivors of child sexual abuse in the St. Louis area. He pursued his rabbinical studies in Jerusalem, where he received his ordination and lectured on Torah, philosophy, ethics, and current issues. Prior to serving as rabbi at Nusach Hari Bnai Zion, Zeev was associate director of Aish HaTorah Center of Jewish Studies of St Louis.
Remy van de Wiel QCRemy van de Wiel, QC is chairman of the Criminal Bar Association.