latest news
Sep 22 2019
TZEDEK MAKES MONUMENTAL MOVE TO JOIN MONASH HEALTH
Tzedek is extremely pleased to announce that it will become a program provided by Monash Health, through its South ...
Jun 09 2016
NEWS that former Adass Israel head teacher Malka Leifer will not be returning from Israel to face justice any time soon and will be freed from home detention has caused ...
Read all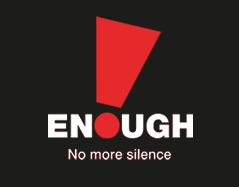 Board of Advisors
Rabbi Yosef Blau
Professor David Forbes
Dr Cathy Kezelman
Remy Van de Wiel QC
Rabbi Yossi Blau is a member of the Rabbinical Council of America and serves on the executive board of the Orthodox Caucus, a national task force addressing practical issues challenging the Jewish world. He has written many articles on Jewish thought that have been published in Tradition, Torah UMada Journal, Jewish Action, The Jewish Week, Jerusalem Post, The Jewish Press and Forward.
Rabbi Balus current and past experience includes:
Executive Board Jewish Advocates for Children 2008-
National Board and head of Rabbinical Advisory Board Canfei Nesharim Orthodox Jewish Environmentalists) 2008
Board of Trustees Jewish National Fund 2006-
Conference of Presidents of Major Jewish Organizations 2005-
National President Religious Zionists of America 2005-
Vaad Hapoel World Zionist Organization 2002-
Assembly of JAFI 2002-
Member Orthodox Forum 1989-
Spirtiual Advisor (Mashgiach Ruchani) R.I.E.T.S. and Yeshiva Col. 1977-
Edited Lomdut: The Conceptual Approach to Jewish Learning Volume for Orthodox Forum series
Member of the Executive Orthodox Caucus 2002-2009
National Vice President Torah UMesorah Association of Hebrew Day Schools Principal Council 1975-7
National President Yavneh National Association of Religious Jewish Students 1963-4
Principal Jewish Educational Center (Elizabeth, N.J.) 1970-1977
Rebbi and Principal Yeshiva High School of the Hebrew Theological College 1967-1970
Rebbe and Associate Principal Maimonides School 1965-7;
Hanhalat Artzit Bnei Akiva 1959-60
Professor David Forbes - headProfessor David Forbes is the Director of the Australian Centre for Posttraumatic Mental Health (ACPMH). He has worked in both acute crisis and continuing care settings across the community mental health system and in specialist traumatic stress services. David joined the Australian Centre for Posttraumatic Mental Health (ACPMH then the National Centre for War-Related PTSD) in 1999 as Deputy Director and was appointed Director of ACPMH in January 2012. He is a clinical psychologist with many years experience in the assessment and treatment of mental health problems following trauma. David has played an active role in all three arms of ACPMHs areas of activity: research, education and training, and policy and service development. He was the Chair of the working party for the NHMRC approved Australian Guidelines for the Treatment of Adults with Acute Stress Disorder and Posttraumatic Stress Disorder. Professor Forbes sits on the Editorial Boards of key international journals and publishes widely in the international literature. Professor Forbes has a specialised interest in the assessment and treatment of traumatic stress and in veteran and military mental health.
Dr Cathy Kezelman Dr Cathy Kezelman is a medical practitioner, mental health consumer advocate, President of Adults Surviving Child Abuse (ASCA) www.asca.org.au, a national peak body for adult survivors of complex trauma, director of Mental Health Coordinating Council (MHCC), peak body of NGOs NSW, foundation member of the national Trauma Informed Care and Practice Advisory working Group, member of Mental Health Community Advisory Council (NSW), reference group member of ACSSA (Australian Centre for Study of Sexual Assault).
She sits on a number of government and independent mental health and child protection advisory committees. Under her stewardship ASCA has grown from a peer support organisation to one combining a prominent consumer voice with that of researchers, academics and clinicians advocating for socio-political change and informed responsiveness to complex trauma. She is a prominent voice in the media and at conferences, as well as author of a memoir chronicling her journey of recovery from child sexual abuse: Innocence Revisited- a tale in parts. She is co-author of the ASCA document Practice Guidelines for Treatment of Complex trauma and Trauma Informed Care and Service Delivery.
Remy van de Wiel QCRemy van de Wiel, QC is chairman of the Criminal Bar Association.