latest news
Jun 09 2016
NEWS that former Adass Israel head teacher Malka Leifer will not be returning from Israel to face justice any time soon and will be freed from home detention has caused ...
Jun 07 2016
Victim advocate group Tzedek said two petitions launched since Judge Amnon's ruling had already raised thousands of signatures. In a statement, the group said more ...
Read all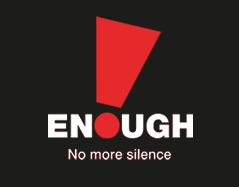 Board of Directors
Danny Schwarz - President
Danny has 10 years' teaching experience Primary, Secondary and Tertiary. Following a year of paternity leave Danny commenced working in the not for profit sector. He has held Senior Management positions in a range organisations including Assistant Director at Ardoch Youth Foundation and Director of Development at Southern Health. In 2008 he commenced in his current role of CEO of Youth Connect. As well as a Diploma of Teaching (Primary), Danny holds a Post Graduate Degree in Industrial and Employee Relations and a Masters of Management in Community Management.

Paul Kaufman - Secretary
Paul Kaufman is the Managing Director of Melbourne Carpet Specialists and a Director of Flooring Brands Australia, a commercial and retail floor coverings conglomerate. He brings to the Board of Tzedek almost four decades of commercial experience, which began prior to his graduation from the University of Melbourne, where he attained a degree in Commerce.
Paul has previously served on the Holocaust Museum Video Testimonies Committee and the Elwood Talmud Torah Congregation Board. He was Secretary of the Jewish Museum Corporate Club and is currently a Committee Member of Australian Friends of Yad Vashem,
Paul has been married for thirty years and is the proud father of three adult children.
Ariella Lew
Ariella Lew is a paediatric nurse who founded Kids on Track consultancy in 2010 after 10 years of working in hospital and community settings in Australia, UK and South Africa. Her motivation was being able to work with every child and family by viewing them as individuals. No 2 cases are treated the same. The aim was and has remained education, empowerment and crisis management. Ariella works with families on the understanding that every child and family dynamic are different and therefore the support offered is tailor made.
Ariella became passionate about child protection when as part of her work in hospital settings, she was exposed to several cases of child abuse of a variety of natures. As part of Kids on Track, Ariella has used her knowledge and expertise to consult with families and social services. Many of these cases have involved the orthodox Jewish community and Ariella has helped to bridge the culture gap. Ariella has also written child protection policies for not for profit organisations.
All of Ariella's work is based on up to date research and this is applied whether sessions are with an individual family, other professionals or as part of a workshop she is running. Ariella moved to Australia in 2013 and is delighted to be able to give back to the community in this way.
Warren Samuel
Property developer who takes a strong interest in this issue. Previously on the board of Young UIA. Currently on the board of Aijac Forum. Married with three children. I have a personal interest in child protection and feel that my skills in both business and community work both in the secular and Jewish community will be of benefit to the board.
Paul Kessell
Paul is an accomplished Chief Investment Officer with over 20 years' experience in Australia and the UK. He is employed at Kinetic Super and is responsible for managing the investment strategy and advising the Board on portfolio structure, risk management and governance.
He brings his business experience, including organisational strategy and management to the Board of Tzedek. Paul has also volunteered with the 10th Caulfield Scout Group for a number of years.