latest news
Sep 22 2019
TZEDEK MAKES MONUMENTAL MOVE TO JOIN MONASH HEALTH
Tzedek is extremely pleased to announce that it will become a program provided by Monash Health, through its South ...
Jun 09 2016
NEWS that former Adass Israel head teacher Malka Leifer will not be returning from Israel to face justice any time soon and will be freed from home detention has caused ...
Read all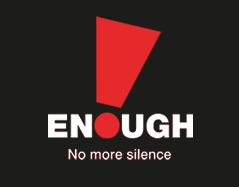 CEO
Michelle Meyer
Michelle graduated in social work from the University of N.S.W and began her career working with victims of child sexual abuse and their families in hospital based child protection units both in Sydney and Melbourne. She further developed her experience, working at Monash Medical Hospital (which later became South East Centre Against Sexual Assault) with child and adult victims of sexual abuse. Her work included assessments, counselling and advocacy, assisting survivors in their journey to healing from abuse. Michelle co-wrote a book and had a particular interest in training professionals in assessment techniques for child victims of sexual abuse. She also ran support groups for adolescents and parents of children recovering from abuse.
Michelle later piloted the New Zealand restorative model, the Family Group Conference, in the Victorian child protection system, which became the impetus for her PhD completed at The University of Melbourne, investigating the application of this model to child sexual abuse cases.
Michelle worked for 15 years in the Children's Court of Victoria as a Dispute Resolution Convenor, mediating complex child protection cases. She has worked for 20 years in the Federal Circuit Court as a Family Report writer in custody disputes and is accredited as a mediator and Family Dispute Resolution Practitioner. Michelle is also a child consultant with a particular interest in child focussed mediation.
Michelle has also worked in the Jewish community, counselling victims of Institutional sexual abuse.