latest news
Sep 22 2019
TZEDEK MAKES MONUMENTAL MOVE TO JOIN MONASH HEALTH
Tzedek is extremely pleased to announce that it will become a program provided by Monash Health, through its South ...
Jun 09 2016
NEWS that former Adass Israel head teacher Malka Leifer will not be returning from Israel to face justice any time soon and will be freed from home detention has caused ...
Read all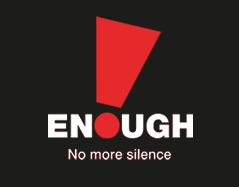 Dear Tzedek Supporters,
As a long-time supporter of the work of Tzedek, we seek your help in contributing financially to the roles Tzedek undertakes. As a result, the Board have decided to set up a "Friends of Tzedek" group. Your donation will contribute to a number of our services:
| | |
| --- | --- |
| Support and advocacy for victims of abuse, including initial counselling and active referral to community services. | |
| Project J-Safe:Tots to Teens - a protective behaviours program for Jewish Day Schools, including information sessions to parents and teachers and school programs for students from Early Learning Centres up to Secondary Schools. | |
| Professional and Community Education Forums - including our three year commitment to launching Child Protection Week by offering training forums and community education sessions to create a safer Jewish community. | |
We are seeking a $36, $50, %100 or $200 or a unique donation to become part of "Friends of Tzedek".
$36 will provide child protection training to one youth movement leader
$50 will help improve resources for Project J-Safe - our protective behaviours program
$100 will provide a support session to a survivor and/or their family
$200 will provide 1 hour of trainng for a shule congregation in child safety policy
As a friend you will receive our Newsletter, discounts to our events and other promotional material.
BECOME A REGULAR DONOR
Becoming a regular donor is now easier than ever, select which donation amount you would like to choose, click subscribe and follow the prompts below.
DONATE IN LIEU OF GIFTS
Whether you're celebrating a birthday, wedding, anniversary or a Bar/BatMitzvah, please consider asking friends and family to make a donation to TZEDEK Instead of buying a gift, and make your special occasion an important day for child protection in the Jewish community.
Make a Donation