latest news
Sep 22 2019
TZEDEK MAKES MONUMENTAL MOVE TO JOIN MONASH HEALTH
Tzedek is extremely pleased to announce that it will become a program provided by Monash Health, through its South ...
Jun 09 2016
NEWS that former Adass Israel head teacher Malka Leifer will not be returning from Israel to face justice any time soon and will be freed from home detention has caused ...
Read all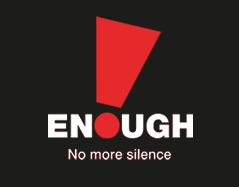 For Parents

On this page you will find resources and tips that will help you educate yourself about child sexual abuse. You will also find resources and tips on how to talk to your child about body safety, as well as on how to do your best to ensure a safe environment for your child.
For more detailed information, please downlaod our Parenting Guide.
Please note that this page will be updated on an ongoing basis.
1. FACTS AND EDUCATION
According to SECASA (South East Centre Against Sexual Assault), 1 in 3 girls and1 in 5 boys are victims of sexual assault by the age of 18.
For General Information about child sexual abuse as well as useful contacts and links, please click here.

Top 10 Books to teach body safety to children:
'Some Secrets Should Never Be Kept' written by Jayneen Sanders , illustrated by Craig Smith, published by Upload Publishing 2011
'My Body Belongs to Me' written by Jill Starishevsky
'Everyone's Got a Bottom' written by Tess Rowley, illustrated by Jodi Edwards, published by Family Planning Queensland 2000'
'Matilda Learns a Valuable Lesson' written by Holly-ann Martin, illustrated by Marilyn Fahie, published by Safe4Kids 2011
'Jasmine's Butterflies' written by Justine O'Malley, illustrated by Carey Lawrence, published by Protective Behaviours WA
'Amazing You' written by Dr Gail Saltz, illustrated by Lynne Avril Cravath, published by Penguin 2005
'The Right Touch' written by Sandy Kleven, illustrated by Jody Bergsma, published by Illumination Arts 1997
'It's My Body' written by Lory Freeman Girard, illustrated by Carol Deach, published by Parenting Press 1982
'I Said No!' written by Zack and Kimberly King
'Your Body Belongs to You' by Cornelia Spelman, illustrated by Teri Weidner, Albert Whitman & Company 1997
More Books:
'Some Parts are not for Sharing' by Julie Federico
'Talking to Your Kids about Sex' New York, 2009 by Dr. Laura Berman
'No Means No!' written by Jayneen Sanders, Illustrated by Cherie Zamazing, published by Upload Publishing
'Pear Fairweather, Pirate Captain' written by Jayneen Sanders, Illustrated by Lesley Danson, published by Upload Publishing
'Wesley's World - Wesley and his New Neighbours' written by Vivien Resofsky, illustrated by Alex Pavotski
'Wesley's World - A Prickly Problem' written by Vivien Resofsky, illustrated by Alex Pavlotski. Available in Orthodox versions in both English and Hebrew
'Wesley's World - Summer Holiday' written by Vivien Resofsky, illustrated by Alex Paviotski
'Wesley's World - Nasty Harriet' written by Vivien Resofsky, illustrated by Alex Paviotski
Websites:
Some Secrets
SECASA
Family Planning Queensland
Darkness 2 Light
Caring for Kids
Online resources and services:
Some Secrets
Darkness 2 Light, Stewards of children program
Childwise
Protective Behaviours Australia
Family planning Queensland
Parents Protect
Talking About Touching
St Luke's have some fantastic resources that can be purchased through their webiste
For more links please go to our Useful contacts and links
2. TALK TO YOUR CHILD
Talk openly and informally, and start at an early age.
Teach your child about body ownership and boundaries.
Tell your child that their body belongs to them and that no one is allowed to touch their private body parts.
Always use the correct name for private body parts when you refer to them.
Teach your child what constitutes appropriate/inappropriate touch.
Teach your child that it is ok for them to tell someone NO if they make them feel uncomfortable.
Teach your child to tell you if someone touches or tries to touch them inappropriately.
Answer your child directly and age-appropriately if/when they ask you questions about sex.
One conversation is not enough; revisit the topic intermittently.
The above points are only a few suggestions for how to teach your child about body safety. For more information please download our Parenting Guide.
We highly recommend the book 'Body Safety Education', a step-by-step guide for parents and carers on how to protect children from sexual abuse through personal Body Safety Education.
3. A SAFE ENVIRONMENT
You, as parent, must always be aware of the whereabouts of your child and who they are with.
Be alert about any signs of grooming
Reduce/eliminate situations where your child is alone with one adult. If/where these situations occur, make it known that you and your child are educated on issues of child sexual abuse.
A sexual predator can be anyone you know, and often a sexual predator is a person that the child knows and trusts.
Always listen attentively to your child. Let your child know through your actions, not just through your words, that they will be heard.
Always pay close attention to your child. Take time to be with your child and notice their different moods and feelings. Encourage your child to verbalise their feelings.
The above points are only a few suggestions for how to ensure a safe environment for your child. Please see suggested resources for comprehensive advice.
If you suspect that your child may have been abused, seek professional counselling and/or call a helpline.
For an extensive list of help/counselling services, please go to our Useful contacts and links
DISCLAIMER
These guidelines developed by Tzedek are to be used as a guide only and do not represent legal or professional advice. The materials supplied by Tzedek are provided voluntarily as a public service. The information and advice provided is made available in good faith but is provided solely on the basis that readers and organisations, together with their employees and volunteers, will be responsible to make their own assessment of the matters discussed herein and are advised to verify to their own satisfaction all relevant representations, statements and information. Tzedek does not accept liability for any injury, loss or damage incurred by reliance on the information herein or advice provided by it.