latest news
Sep 22 2019
TZEDEK MAKES MONUMENTAL MOVE TO JOIN MONASH HEALTH
Tzedek is extremely pleased to announce that it will become a program provided by Monash Health, through its South ...
Jun 09 2016
NEWS that former Adass Israel head teacher Malka Leifer will not be returning from Israel to face justice any time soon and will be freed from home detention has caused ...
Read all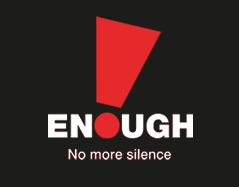 Group Work
TZEDEK ACKNOWLEDGES THE BENEFITS OF GROUP WORK FOR SURVIVORS OF SEXUAL ABUSE AND WILL DELIVER GROUPS ON A NEEDS BASIS.
MIRIAM'S VOICE
Miriam's Voice is a support group for women in the Jewish community. The idea for the group came from one of Tzedek's clients. Initially the group will be conducted as a psycho-educational group. It comprises of survivors of institutional abuse, intrafamilial abuse and abuse from others and non offending family members supporting survivors of abuse.
The aims of the group are as follows:
to assist group members explore the impact of sexual abuse on their lives;
to explore feelings and identify ways they had coped regarding their disclosure or their child's disclosure;
to provide a safe supportive environment that will promote discussion and enable group members to feel less isolated;
to assist group members to understand their own and their child's emotional and behavioural reactions to the sexual assault;
to explore self-nurturing techniques; and
to learn more about issues regarding child sexual assault.
Some of the themes being covered in the group include:
Developing a safety plan for ones self
Exploring the impact of the disclosure on self and others
Exploring the response of others to the disclosure
The long term impact of abuse
Stress management strategies