latest news
Sep 22 2019
TZEDEK MAKES MONUMENTAL MOVE TO JOIN MONASH HEALTH
Tzedek is extremely pleased to announce that it will become a program provided by Monash Health, through its South ...
Jun 09 2016
NEWS that former Adass Israel head teacher Malka Leifer will not be returning from Israel to face justice any time soon and will be freed from home detention has caused ...
Read all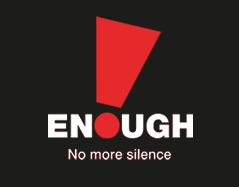 COMMUNITY VOICES OUTRAGE AT COURT DECISION
Within hours of two petitions being launched, Tzedek and a supporter have had over 2000 signatures from the Australian and international community, including the Jewish community, expressing their outrage at the court decision deeming Malka Leifer mentally unfit to face immediate extradition proceedings.
Tzedek launched a petition to the Minister of Justice in Israel expressing anger at the court's decision. The judge ordered that her home detention be lifted and that she receive outpatient treatment for six months.
Tzedek is appalled that a person with 74 charges pending of sex offences is living in her community, posing a risk to children.
This ruling shows total disregard for the victims from the Adass school. They need to see Leifer brought back to Australia to face criminal proceedings.
The current stalemate is causing ongoing trauma to the victims. It has been reported that since this verdict some victims cannot eat, sleep or function.
Where is the justice?
TZEDEK'S PETITION: BRING LEIFER TO JUSTICE!!
SUPPORTER'S PETITION: MALKA LEIFER MUST FACE 74 CHILD-SEX CHARGES IN AUSTRALIA
TZEDEK ASTOUNDED AT LEIFER RULING
Tzedek is astounded at the Israeli court ruling not to extradite Malka Leifer to face sexual abuse charges in Australia.
As an advocacy service for survivors of child sexual abuse, we are deeply concerned at the impact of this decision both in Israel and in Australia.
The Israeli court's findings were that Malka Leifer was psychiatrically unfit to face extradition proceedings, despite being aware that she was to stand trial for 74 charges of indecent acts committed against children.
Such a person should be institutionalised for psychiatric treatment until such time as she was deemed fit for extradition. Given the serious nature of the charges, it is difficult to understand the court's ruling.
Tzedek is also deeply concerned about the impact of this decision on survivors in Australia. Survivors were awaiting the court process in order to seek justice. This is a crucial part of the healing process - to see justice done.
The community will not doubt also be react angrily to this decision. It is important to send a public message to the survivors that they are believed and supported by the community. They need to be validated at this time.
Tzedek is asking the community to think of survivors by lighting an extra Shabbat candle this week and to show their support for the survivors by tying a white ribbon to their fence posts or mailboxes.
This is a groundbreaking decision for victims of sexual abuse.
The Supreme Court's decision to award a victim of Malka Leifer $1.27 million in damages and compensation is a significant outcome for this brave young woman.
Tzedek encourages victims to seek any outcomes to redress the harm caused by the abuse.
Tzedek welcomes Justice Rush'e decision and conclusion that the chsool was vicariously loiable for the sexual abuse commited by Leifer.
This has powerful ramifications for other victims/survivors in seeking redress options.
Jewish school ordered to pay $1m to student sexually abused by runaway principal
Thank you to al those who came and attended our Child Protection Forums last Sunday.
The professionals forum was attended by a broad spectrum from the community, ranging from lawyers, rabbis, social workers, psychologists, school staff and youth movement representatives.
The evening forum was both powerful and informative with an introduction on the four steps to child safety interspersed with survivors stories. Thanks to those survivors who were bravely recalled their stories. It was heart wrenching to hear of their pain, but is a reminder that we are all responsibility for our children.
Tzedek's message - Enough: No More Silence was definitely heard!
Shana tova to everyone and lets hope in the year to come that we succeed in our mission to stop child sexual abuse in our community.
We can stop it if we all make a stance.
Statement from Tzedek's CEO, Michelle Meyer, regarding Rabbi Telsner's resignation
Tzedek welcomes the resignation of Rabbi Telsner from his leadership role as Senior Rabbi and Head of the Yeshivah synagogue. Rabbi Telsner appeared before the Royal Commission in February 2015 and admitted to his failings in being aware of the plight of victims of sexual abuse within his community and not intervening.
Manny Waks (founder and former CEO of Tzedek) who was sexually abused as a child at the Yeshivah College, went public in 2011, with allegations that the organisation had minimised his disclosures and shunned victims and their families. He said that Rabbi Telsner was "at the heart" of this scandal, causing pain and suffering to him and other victims and their families. Further criticisms were raised about Rabbi Telsner publicly criticising two victims in sermons in 2011.
Tzedek CEO, Michelle Meyer said that "Tzedek has highlighted for some time the harm caused by the Yeshivah organization in dealing with child sex abuse. Yeshivah requires a change in culture, which can only be mandated by leadership that prioritises the needs of abused children. The organisation needs to demonstrate its commitment to a vision beyond its own survival. This vision needs to ensure that the protection of children is paramount."
Statement Regarding Tzedek bringing Dr. Goldwasser to Australia by Josh Bornstein, President of Tzedek:
"Tzedek's mission statement is to support and advocate for victims of sexual abuse in the Jewish community. Several months ago, a decision was made by Tzedek to invite Dr Goldwasser to speak at the Jewish Community Education Forum in Melbourne on 6 September. The decision was made because of his considerable experience dealing with the dynamics of sexual abuse in the Jewish community.
More recently, we have become aware of other matters and controversies relating to Dr Goldwasser. Amongst other things, we have taken on board concerns raised by the LGBTI community. As a result we have reviewed the matter and decided that it is no longer appropriate for Dr Goldwasser to speak at the forum.
We wish to make clear that Tzedek does not in any way endorse or condone what has been described as "reparative therapy". Such "therapy" has been completely discredited.
Our forum will proceed on September 6th and we encourage all members of the community to attend. "