latest news
Sep 22 2019
TZEDEK MAKES MONUMENTAL MOVE TO JOIN MONASH HEALTH
Tzedek is extremely pleased to announce that it will become a program provided by Monash Health, through its South ...
Jun 09 2016
NEWS that former Adass Israel head teacher Malka Leifer will not be returning from Israel to face justice any time soon and will be freed from home detention has caused ...
Read all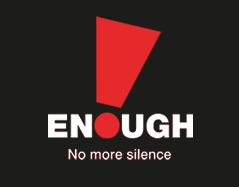 National Subcommittees
Brisbane Representative - Delwyn Cameron
For the last 27 years, Delwyn has worked as a Guidance Officer in many secondary State Schools in Brisbane. She has also been involved in a variety of projects including Youth Homelessness, the development and facilitation of Conflict Resolution programs for both Secondary and Primary schools and facilitating Restorative Justice Meeting's involving young offenders and their victims.
Delwyn's qualifications include a Bachelor of Creative Industries, Diploma of Teaching, Graduate Diploma in Counselling and a Masters of Social Science-Counselling. She has further gained a Diploma in Family Therapy, a Diploma in Mediation through the Attorney Generals Department and most recently, an International Diploma in Art Therapy at Metafora University Barcelona, Spain.
Delwyn is a passionate advocate for children and young people and believes that every child has the right to be loved and nurtured within a safe and protective environment. She believes in community and sees the role of Tzedek in the context of the quote made famous by Hillary Clinton: "It takes a village to raise a child". Delwyn is much honored to be asked to be the Queensland representative of Tzedik in support of Child Protection within the Jewish community.