latest news
Jun 09 2016
NEWS that former Adass Israel head teacher Malka Leifer will not be returning from Israel to face justice any time soon and will be freed from home detention has caused ...
Jun 07 2016
Victim advocate group Tzedek said two petitions launched since Judge Amnon's ruling had already raised thousands of signatures. In a statement, the group said more ...
Read all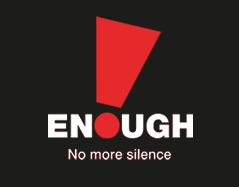 Our Services
Individual Support
Tzedek provides support to survivors of child sexual abuse throughout Australia. Support is offered to those who have experienced institutional abuse, intrafamlal abuse and abuse from other offenders such as family friends, child to child abuse, or other abuse.
The services offered:
Crisis support for adults and children and non offending family members
Short term support and counselling
Referral to support services
Support with submissions to the Royal Commission into Institutional Responses to Child Sexual Abuse
Court support
Phone consultations in responding to allegations or disclosures of child sexual abuse for members of the Jewish community members, for professionals and other members of the community.
Group Work
Tzedek runs support groups on a needs basis.
MIRIAM's VOICE
Miriam's voice is the first support group developed by Tzedek. It is a short term group for female survivors of sexual abuse and female non-offending parents of survivors of sexual abuse. The group evolved out of a need in the Jewish community for a self help group for women who had experienced child sexual abuse, either directly as survivors or as parents of survivors.
Tzedek continues to advocate for survivors of sexual abuse in the Jewish community. We advocate on behalf of our clients in dealing with the local authorities such as police, Office of Public Prosecution and other authorities. Our advocacy role also includes preparing submissions for legislative reform, policy development and lobbying for other reforms. We also advocate at a global level with initiatives such as lobbying government officials and instigating petitions.