latest news
Sep 22 2019
TZEDEK MAKES MONUMENTAL MOVE TO JOIN MONASH HEALTH
Tzedek is extremely pleased to announce that it will become a program provided by Monash Health, through its South ...
Jun 09 2016
NEWS that former Adass Israel head teacher Malka Leifer will not be returning from Israel to face justice any time soon and will be freed from home detention has caused ...
Read all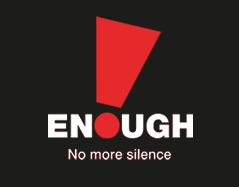 Royal Commission
26 August 2014
Royal Commission calls for Jewish victims/survivors to share their story
The Royal Commission into Institutional Responses to Child Sexual Abuse is calling for Jewish victims/survivors of child sexual abuse to come forward and share their story.
More than 2,200 people from across Australia have shared their story with the Royal Commission but there may be many more who are yet to make contact.
Anyone who experienced child sexual abuse while in the care of a Jewish institution, such as a school, youth program or sporting club, and wishes to share their story, can make contact with the Royal Commission.
It doesn't matter if the abuse occurred a long time ago or recently - every story is important.
People wishing to find out more about the Royal Commission can contact 1800 099 340 or send an email to contact@childabuseroyalcommission.gov.au
For more information visit www.childabuseroyalcommission.gov.au
---

In January 2013 the Australian Government established a Royal Commission to investigate institutional responses to child sexual abuse. Information about the Royal Commission is available at its website.
As the only dedicated Australian advocacy and support group for Jewish victims/survivors of child sexual abuse, Tzedek is uniquely positioned to participate in the Royal Commission so that it properly investigates the ongoing allegations into child sexual abuse and cover-ups within Jewish institutions.
To this end, Tzedek:
Has already formally registered its interest in participating in the Royal Commission
Will be seeking leave to appear at the Royal Commission as an interested party to make submissions about the experiences of child sexual abuse within and as handled by institutions within the Australian Jewish community
Is continuing to keep victims and others up -to-date about any developments with the Royal Commission
Has assembled an experienced legal team to prepare and act for Tzedek in the Royal Commission
Has received funding from the Royal Commission for the purpose of assisting victims, which provides greater access to support services for victims/survivors of child sexual abuse
Tzedek will assist Jewish victims of child sex abuse (and their families) to meaningfully participate in the Royal Commission to the extent they wish to be involved in these processes.
Tzedek can:
Include individual victim's submissions in Tzedek's submissions
Refer to individual stories (anonymously if victims wish and in specific or general terms) either in our written submissions or in oral evidence
Support victims tell their story directly to the Royal Commission
Refer victims to support services even if they do not wish to participate in the Royal Commission
Tzedek will not take any steps at the Royal Commission concerning individual victims or their stories unless it has their express permission to do so.
If you would like more information or assistance, please contact us.