latest news
Sep 22 2019
TZEDEK MAKES MONUMENTAL MOVE TO JOIN MONASH HEALTH
Tzedek is extremely pleased to announce that it will become a program provided by Monash Health, through its South ...
Jun 09 2016
NEWS that former Adass Israel head teacher Malka Leifer will not be returning from Israel to face justice any time soon and will be freed from home detention has caused ...
Read all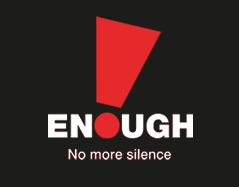 Survivors Storytelling
---
*This poem is dedicated to all those who found the courage to raise their voice and speak

Because of you I am not alone
From mousey cries to bellowing wails
You raised your voices and lifted the veils
Speaking untold abuses that left you betrayed
You were called storytellers making up tales
But these were no details of Fairies and Gnomes
Only nightmarish on goings in dysfunctional homes
Soul scarred, traumatised, consumed in strife
Some of the children take their own life
For the living and the dead, I thank you dearly
For raising your voices so loud and so clearly
And, because of you, I know I'm not alone
You helped me raise my voice to begin my journey home.
Written by
Renee Landau
---
I don't know who I am or who I should be
Yet I am not a clean slate
Each personality trait structured from dysfunction
Yet I seem to function well, although by default
Laced with a hint of anger and anxiety
Yet I appear to be calm
Doubtful of my qualities and abilities
Yet I present as confident
A contradiction only to myself
Yet I want to know me and unravel the mystery
Who am I really?
Written by Renee Landau
---
I'll never know what my life was supposed to be
Before it got distorted and grew like an old bent tree
Expending untold energy to grow in any way
I work so hard to keep it together and get through another day
And even though I internalise that it was not my fault
The realisation of damage and loss still creeps up to give me a jolt
A trigger here, a trigger there, is all that is needed
To send me in that time machine to where the trauma was seeded
Anxiety rises and is hard to contain
Here I go breathing heavily again
But I'm a survivor and I will go on
Expending untold energy to sing my own song
Written by
Renee Landau
---
I see her in my dreams
Wild Woman running free
Through the trees she reveals herself to me
Looking like a Gypsy
Then morphing to a panther
She moves with grace and no fear
Beckoning to me
To let her wisdom transfer
Her strength she wishes to pass on
For she holds the answer
But I shy from her power, her beauty and her strength
Keeping her at bay
My empowerment at length
But one day when Wild woman came deep in the night
I acknowledged her presence, beauty and might.
She changed her form; I did not act in fright
But patted her gently and held her through the night

In the still of the Forrest
Lying on the moss
She spoke this wisdom to deal with childhood loss
"Fear not thyself and the truth that you hold
Speak it with clarity, true heart and be bold
I'm the strength inside you that's always been there
Think of it as a coat of armour that you can wear
Go out in self-love with truth by your side
No one can harm you
There's no need to hide".
Written by
Renee Landau

Notes from the author:
This poem uses my dream imagery and archetypal wild-woman / inner goddess imagery to help me express the unbridled fear that I felt in being able to speak my truth.
---

Have you ever felt like you were born into someone else's life?
Like the story was supposed to be different
Each step in a foreign world,
Nothing seems right
You try to dodge the curve balls
But they still hit you in the head,
Never ducking quite in time
Balance alludes
It's obtained,
Then wanes again
Walking on wobbly legs like a young'un
Maybe it gets easier
Or maybe it's just meant to be this way.

Written by
Renee Landau
---
It wasn't my fault, took me a long time to say
I wanted it all to just go away
I was angry that it happened in the first place
How did I let him talk me into that space?
Ashamed and humiliated, teased and withdrawn
My inner beauty stained, innocence long gone
Angry and confused 'cause nothing made sense
I built a big wall and then another big fence
Protecting myself from the Wolf in sheep's clothing
I dreaded the male; his advances were loathing
That smile that I recognised on all of their faces
Undressing me with their eyes; they made me feel naked
Perhaps they are enchanted by flesh and by bone
I really just wanted them to leave me alone
Yet I craved their superficial advances, acceptance and adoration
Because I believed I held no value for the duration
Feeling unworthy of love or being treated right
I often cried myself to sleep at night
Acknowledging those beliefs opened the door for me to say
Myself I cannot punish and betray
I want to feel love; I want to feel connected
I want to celebrate life, not neglect it
To do this I had to learn to love myself
Release all the guilt and address all the doubt
Allowing myself to look at past events
Speaking them out loud, allowing my soul to vent
Only then could I see that it wasn't my fault
The secrets had been let out of the vault
In the open, as spoken word, they no longer have power
To torment me alone, hour upon hour
And after the words had come spilling out
I heard another soul say to me..."I believe you, it wasn't your fault".
Written by
Renee Landau