latest news
Sep 22 2019
TZEDEK MAKES MONUMENTAL MOVE TO JOIN MONASH HEALTH
Tzedek is extremely pleased to announce that it will become a program provided by Monash Health, through its South ...
Jun 09 2016
NEWS that former Adass Israel head teacher Malka Leifer will not be returning from Israel to face justice any time soon and will be freed from home detention has caused ...
Read all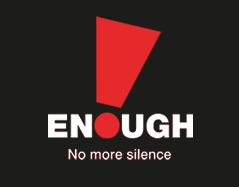 Useful contacts and links

National support services for sexual assault
Child Abuse Prevention Service Helpline
1800 688 009 (Toll Free)
The national Child Abuse Prevention Service provides counselling, advice and referral service to victims and families of child abuse.
Kid's Help Line
(24-Hour service)
1800 551 800
1800RESPECT or 1800 737 732: talk to someone immediately about sexual assault or domestic violence, or find services in your area
1800MY LINE
or 1800 695 463: advice about relationships or relationship violence
Lifeline or 13 11 14: provides 24/7 crisis support and suicide prevention services
Family Relationships Online
or 1800 050 321: provides all families (whether together or separated) with access to information about family relationship issues
Adults Surviving Child Abuse (ASCA) or 1300 657 380
Victoria
Victorian Centre Against Sexual Assault (CASA)
1800 806 292. Free confidential 24 hour crisis care service for victim/survivors who have recently been sexually assaulted
South Eastern Centre Against Sexual Assault
(03) 9594 2289
11 Chester Street (Moorabbin Campus, Monash Medical Centre) East Bentleigh, VIC.
Gatehouse Centre
(03) 9345 6391 or 9345 5222
Level 5, South East Building, Royal Children's Hospital Flemington Road, Parkville, VIC.
Sexual Assault Crisis Line
(SACL; Statewide 24 Hour Access, Toll Free): 1800 806 292
Crisis care services include crisis intervention, counselling, advocacy, liaison with forensic medical officers, police and other medical staff, in addition to a range of other support functions such as practical assistance.
Crisis care services for children and young people subject to child protection intervention are provided by Victorian Forensic Paediatric Medical Services. SACL workers can also refer you to local community based organisations and self-help groups, and advise on specialist counsellors in your area.
After hours child protection service
131 278 (Toll Free for all Victoria, 24 hours, 7 days a week ). An outreach service is available to provide a crisis response.
Victoria Police Sexual Offence and Child Abuse Unit
(03) 9865 5100
Victims of Crime - Department of Justice
1800 819 817
Support for men
Living Well: online support for male survivors of sexual assault
MensLine Australia
or 1300 78 99 78: telephone and online support, information and referral service for men dealing with with relationship problems
One in Six Online resources and information for men who have had unwanted or abusive sexual experiences in childhood
Queensland Child Protection and Support Services
Child Safety Services' Enquiries Unit on 1800 811 810.
Parent line 1300301300
Online Child Protection Guide which includes a decision making tree to help guide professionals through the decision making process
Child Protection Agency by State
ACT - Office for Children, Youth and Family Support
Care and Protection Services
Phone: 1300 556 729, 24 hours a day
NSW
- Community Services (formerly DOCS)
Child Protection Helpline 132 111 for the cost of a local call 24 hours, 7 days a week.
NT - Department of Health and Families
Phone: 1800 700 250
QLD
- Department of Child Safety
Crisis Care
Phone: 1800 177 135, 24 hours, 7 days a week
SA - Department for Families and Communities
Child Abuse Report Line
Phone: 13 14 78, 24 hours a day, 7 days a week
TAS
- Department of Health and Human Services
Phone: 1300 737 639
VIC - Department of Human Services
Child Protection Emergency Service
Phone: 13 12 78, 24 hours a day, 7 days a week (free call)