latest news
Sep 22 2019
TZEDEK MAKES MONUMENTAL MOVE TO JOIN MONASH HEALTH
Tzedek is extremely pleased to announce that it will become a program provided by Monash Health, through its South ...
Jun 09 2016
NEWS that former Adass Israel head teacher Malka Leifer will not be returning from Israel to face justice any time soon and will be freed from home detention has caused ...
Read all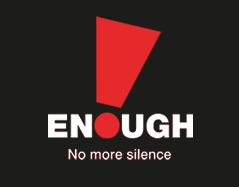 Victims' Testimonies
Testimonies
Courageous victims/survivors of child sexual abuse provide testimonies and share their personal stories
Click here to read Yossi's story
Click here to read Jessica's story
Click here to read the Victim Impact Statement by Manny Waks
Click here to read a Victim Impact Statement from the David Kramer case 24 July 2013
Click here to read Ruth's story
Click here to read Jeremy's story
If you are a victim of child sexual assault and require support or guidance, please contact us
---
2014
Just wanted to add another message of support to the work you are doing.
I grew up in Sydney and attended Yeshiva in my early years. I was sexually abused as a young kid by a relative of mine. I suffered many years of shame and confusion. I never told anyone about it and only shared it with my wife around two years ago. My soul was destroyed from the incident and I don't think it's something that I will ever get over but with the years gone by I have learnt to deal with it.
I did some work for a Sydney Yeshiva rabbi in my teens and was propositioned in a dirty way by him but luckily I was old enough to understand the difference between right and wrong.
I guess I am guilty by not telling anyone but I was an innocent gentle soul that didn't know how to deal with it.
I am 42 yrs old today, happily married to an amazing woman and have three wonderful kids.
I've been watching the work that you have been doing and just wanted to add my message of support for the extremely important work you are doing. Kol hakavod to you. You are saving innocent souls from being destroyed and you deserve full credit.
I have no sympathy for any of these monsters that abused their trust. G-d will ultimately judge them but he needs messengers like yourself do do his work in gashmiut [a physical sense].
Stay strong and focused because there are lots of innocent kids out there relying on you.
---
Posted on February 2, 2014 by Tzedek
2 February 2014
My story just goes to show that there is not one typical abuser. He was good-looking, popular and above all, highly persuasive and coercive. I was only 12 years old at the time but the trauma from those three years of being sexually abused has impacted my life so deeply it is incomprehensible. At the Jewish school I attended I was severely bullied nearly every day of high school because the perpetrator who coerced me into performing sexual acts was a family friend who was a few years older than me and also attended the same Jewish school. I made the mistake of confiding in a 'friend' who ended up telling the whole school about what had happened. I was called a slut and a liar and humiliated everyday by the perpetrator's large circle of friends from all different year levels. I felt as though I could not share the abuse with anyone. I was too embarrassed to tell my parents and I felt like it had been my fault. I blamed myself and hence never sought help. This isolation meant that I spent my teenage years avoiding the community, acting out in anger, attempting suicide many times and believing until very recently that I was deformed and some sort of freak. Being sexually abused at a young age is traumatic enough but I was also bullied mercilessly over it. It seems like the abuse I suffered left me with an invisible mark on my forehead which left me vulnerable to other predators later on in my teens. I don't know why it had to happen to me. Even though it happened such a long time ago and the physical abuse is technically over, it feels like a life sentence. The physical pain of sexual abuse is nothing compared to the emotional pain which stays with you forever.
16 December 2013
County Court

The repeated and ongoing abuse that I suffered at the hands of David Cyprys – someone who was in a position of power and authority, and a person whom I had admired, respected and feared – has had a long-term traumatic impact on me.
During the period of my abuse, my world seemed to have collapsed. Before the abuse I was a regular child who was a reasonably well-behaved son, brother, student and friend.
At home I was the proud older brother to many siblings (I am the second oldest of 17 children). I helped out a fair bit. I was happy and positive. At school, while not necessarily a model student, I completed my work and did not have any particular behavioural issues.
This all changed after the abuse. I remember the shame. I remember the guilt. I remember the anger. I remember the taunts and the teasing. I remember the pain and suffering. And this went on for years. The impact has been felt for a lifetime. Both the long- and short-term consequences have been significant, and at times debilitating.
Having grown up in an ultra-Orthodox Jewish environment, where every aspect of daily life is dictated by religion, I soon came to loathe religion, its practices and leaders. I have no doubt this was due directly to the abuse which occurred within a religious institutional environment. The abuse marked a dramatic change in my religious belief system. So, as a child around my Bar-Mitzvah, one of the most important milestones for a Jewish boy, I was lost in the only world I knew. It is very hard to explain the depth of this despair, given my background. I was essentially questioning my very existence.
At home, I became a very difficult child. I rebelled openly against religion. I removed my religious attire at every opportunity. I regularly committed some of the gravest sins possible within our religious lifestyle – I desecrated the Sabbath, I ate non-Kosher food, I didn't pray, I didn't fast, among many other things. I was also regularly consuming large quantities of alcohol, something largely facilitated by the very institution that was meant to protect me from the abuse (serving alcohol to young children was – and may still be – very common in this institution and community).
In school, my behaviour deteriorated, especially during religious studies, which invariably resulted in constant confrontations with, and alienation from, my parents, teachers and friends. Ironically, at this point I was placed in a full-time religious studies programme. Later, I was accepted to the religious institutions for older males in Sydney and Melbourne respectively (Yeshivah Gedolah). In due course, due to my irreligious behaviour and clear disinterest in my studies, I was expelled from both institutions. I was also expelled from home a number of times.
As a confused and troubled teenager who recently experienced repeated sexual abuse, I was left to fend for myself, alienated from my family, friends and community.
There were a range of other consequences that I endured, both in my youth and later on, as a result of the abuse, however, I will not delve into them here – suffice to say they are consistent with that of the suffering of many other victims and survivors of child sexual abuse.
It is clear to me that so much of my youth was wasted. Why? Because of David Cyprys. Because he chose to sexually abuse an innocent, defenceless and vulnerable child.
It is important to note that had the Yeshivah Centre dealt appropriately with the initial allegations against Cyprys from the early to the mid-1980s, there is a good chance that I would not have been another one of his many victims. The Yeshivah Centre has a great deal to answer for and I (and so many others) intend to follow this up in due course – through the civil court and/or the current Federal Government Royal Commission into Institutional Responses to Child Sexual Abuse.
Soon after turning 18, desperate to leave the place and community of my abuse, abuser and enablers, I travelled to Israel to serve in the Israel Defence Forces. This was a superficial escape, as the pain and anger – in relation to both the abuse and cover-ups – was enduring. I regularly thought about my experience of abuse, this included having flashbacks, and feeling a sense of helplessness and despair.
In 1996, in the middle of my military service, I travelled to Australia for my sister's wedding. It was during that visit that I finally mustered the courage to make a police statement. It was therefore bitterly disappointing to hear the police's response; after documenting my statement and interviewing Cyprys, they claimed there was insufficient evidence as it was my word against his word. This decision left me feeling invalidated and re-traumatised. As a direct result of these developments, when I did finally return to Israel, I continued to suffer significantly.
I should note that in hindsight Victoria Police made a major error in their response to my allegations back in 1996, as they should have been aware that Cyprys had already faced court for similar allegations only a few years earlier. I have never received an explanation as to why this link was not made, or any other information regarding why the case did not proceed back then. At the time, this left me despondent and disillusioned, and ensured that I had lost faith in the police and the judicial system. I still hope that Victoria Police will shed some light on this matter.
I should also note that in my discussions with the head of Yeshivah Centre at the time, the late Rabbi Yitzchok Dovid Groner, I was told that Yeshivah was dealing with Cyprys and that I should not do anything of my own accord. This, too, left me completely despondent and disillusioned, and reinforced my views on religion, its leaders and my own powerlessness.
From my perspective, I had done everything that I could do to obtain justice for Cyprys' crimes and to protect our community from the possibility of Cyprys committing future crimes. However, my efforts had been to no avail. This was not easy to accept for a 20 year old who was trying to do the right thing. As previously noted, the consequences were significant.
During that entire period, both in Australia and Israel, I continued to shed any practice that was associated with my religion and forced myself to obliterate as much of my religious knowledge as I could. I simply wanted no part of it whatsoever. The continuous hypocrisy I had witnessed and continued to witness was mind-boggling. This process was very challenging and lonely from numerous perspectives. It alienated me from my family, as well as my friends.

Upon my return to Australia in March 2000, it became apparent that I was unwilling to let this matter rest. I needed closure.
My parents live across the road from the Yeshivah Centre, where they also prayed. Often I used to have to walk – alone or with my family – past Yeshivah to get to my parents' house for a Sabbath meal. Most synagogues in Australia have security officers standing at the front of the synagogue. Astonishingly, David Cyprys was often that security officer protecting the Yeshivah Centre. While walking past, I recall many occasions where our eyes met. His response was to deliberately smirk at me. Often he fixated his eyes on me and continued to smirk until I was forced to look away. To me his facial expression said: "We both know what I did, and I got away with it". It infuriated me. In fact, it still does whenever I think about it.
Occasionally I had to walk inside the Yeshivah Synagogue – for example, for my brother's Bar-Mitzvah. And who was the person standing there who technically needed to authorise my entry? My tormentor. The person who had such a negative impact on my life. Someone who had abused so many others and raped one of my schoolmates. This rapist, David Cyprys, was the person nominated by the Yeshivah Centre to decide who is safe to enter this institution, and who was tasked with protecting the many children there while having access to every room and facility on the premises.
What also infuriated me was that this institution, the Yeshivah Centre, allowed this to happen. This wasn't only soon after the "alleged" abuse. It wasn't after one allegation that was brought to their attention. Rather, this continued until very recently, the mid-2000s. And it was after numerous allegations were brought to the Yeshivah leadership's attention. They were informed regarding Cyprys at least as early as 1984 regarding two victims, in the mid-1980s regarding another victim and in the late 1980s or early 1990s regarding up to two other victims. They were also aware of the Cyprys court case in 1991 in relation to similar allegations for which he was found guilty. And of course, they were also aware of my case. It is safe to assume that they may have known of additional matters regarding Cyprys – I have only listed the matters that I'm certain they were aware of.
Despite all of this, for years I was often exposed to Cyprys standing guard in front of this institution. I could not understand this back then and I am still flabbergasted by Yeshivah's immoral and dangerous behaviour.
I should note that in the early 2000s, I approached Rabbi Groner to discuss specifically this matter with him. In his office, I asked him why Cyprys was still employed by the Yeshivah Centre and tasked with this highly sensitive role, which provided him unrestricted access to many children. Rabbi Groner stated that he was personally dealing with it and he was adamant that I should not raise this entire story elsewhere. My final question to Rabbi Groner was "Can you assure me that Cyprys is not currently re-offending or that he will not re-offend in the future?" to which Rabbi Groner responded "No".
By that time, in the early 2000s, I had lost faith in both the police and the Yeshivah Centre.
As I had been referred to the Victims of Crime Assistance Tribunal (VOCAT) by the police, I approached them soon after my return from Israel (after I had made initial contact in 1996). This process made me feel empowered, and I was relieved that my experiences and predicament were finally validated. Indeed, the ultimate positive point was when the Magistrate acknowledged everything that had happened to me and I was awarded modest compensation.
Recently, in anticipation of this trial, re-reading the reports from the VOCAT process for the first time in over a decade, brought back some very difficult and troubling memories. In trying so desperately to move on with my life, I had suppressed much of my painful past.
Since the early 2000s, after the VOCAT resolution, I tried moving on with my life. But being aware of Cyprys' position, and being exposed to him in the manner described earlier, I was never really able to let go; justice had not been done and there were so many vulnerable children who could be Cyprys' future victims. The lack of justice both for myself and others, as well as being aware of the overriding hypocrisy of the community I left, continued to have an impact on me emotionally.
In the mid-2000s I started contemplating the use of the media to tell my story, mainly in the hope that other victims would come forward. However, I decided to wait with going public with my story at that time.
In 2011, this all changed. For a number of reasons, I felt that the time was right to take a public stand on the matter. On 8 July 2011, authored by senior Fairfax journalist Jewel Topsfield, my personal story featured on the front page of The Age (http://www.theage.com.au/victoria/jewish-community-leader-tells-of-sex-abuse-20110707-1h4t4.html). And my life, and that of my family's, changed forever. There have been many challenges since this public exposé – including the ongoing and vicious personal attacks against me, my family and supporters, which have been part of a prolonged campaign in a range of modes, emanating mainly from the ultra-Orthodox community (mainly by people associated with the Yeshivah Centre – indeed with the imprimatur of this institution and often orchestrated by its leaders). This has culminated with my parents' recent decision to sell their home of almost 30 years, my childhood home, and relocate, due to their excommunication by the Yeshivah Centre. Nevertheless, I do not at all regret the decision to go public, as it yielded the desired results. Soon after, many victims came forward to the police, including most of the other victims in this case. Essentially, much of the progress within the Jewish community in terms of justice, awareness and prevention may be attributed to my decision to come forward publicly.
I should note that soon after going public with my story, and upon learning that there were a number of related developments, I decided to contact a group of former schoolmates urging them to share any information they had from our time at school regarding allegations of child sexual abuse. In this correspondence I specifically mentioned David Cyprys by name. A few days later I received a Concerns Notice from Cyprys' lawyer informing me that Cyprys was threatening to sue me for defamation. I was shocked to be on the receiving end of such an arrogant, absurd letter. Unsurprisingly, I never heard back from Cyprys' lawyer.
This incident makes it clear that Cyprys is completely unrepentant for the crimes he committed against me. Sure, he pleaded guilty as part of a plea deal after being found guilty unanimously by a jury for five charges of rape against another victim in this case, but this letter, and the fact that he has never tried to make amends in any way, shape or form, demonstrates a clear lack of contrition by Cyprys.
I would like to take this opportunity to emphasise that under no circumstances should there be any retribution towards Cyprys' family or friends. I view them as additional victims, especially his parents and children. I empathise with their pain and suffering; it is something that has weighed heavily on my mind since this became public. His family has nothing to be ashamed about; they did nothing wrong. It was David Cyprys who committed these unspeakable crimes, not them. To his children I would like to say, please try not to allow this to impact your life too much. Your father committed these crimes and he is now being held to account for it. Hopefully we can all move on from this.
Going public with my story over two years ago, assisting many other victims of child sexual abuse and in some cases their families, and working to protect other children within our community, has been a great part of my healing process. It has given me hope. It has empowered me. It has given me a voice. Indeed, it has empowered so many other victims and given them a voice, too. The decades of living in silence with the shame, guilt and anger has been shattered. Importantly, it has provided me the opportunity to turn a tragedy into a positive – something that has benefitted me and countless others. Indeed, it has been of benefit to our entire community.
Thankfully I have the support, resilience and other attributes that are necessary to withstand the consequences of having been a victim of this type of crime, to go public with my story and to become a public advocate on this highly complex and sensitive issue. Indeed, I went on to establish Tzedek (Justice in Hebrew), an advocacy group for Jewish victims and survivors of child sexual abuse (www.tzedek.org.au). If I had not been a victim, in all likelihood we would not be where we are today. More perpetrators would be roaming freely and with impunity on our streets and within our community. Many more victims would be suffering in complete silence. Many parents would not be talking to their children about this issue. There would not be the level of general awareness and education that now exists within our community. So I am grateful, proud and humbled by these achievements, most of which have come with the support, assistance and guidance of many others.
I have also been impacted by the abuse I suffered from a financial perspective. For example, I spent years making up for the missed education during my youth much later as an adult. I have also currently put my career on the line to lead Tzedek full-time.
Similarly, publicly coming out as a victim of child sexual abuse has had a significant impact on me and my family. For example, it has soured relationships with numerous siblings, extended family members, friends and acquaintances.
My tragic experience has had a broad and profound impact on me. It has shaped me into what I am today – I cannot maintain my silence in the face of injustice. I consider myself to be a human rights advocate – whether it is for victims and survivors of child sexual abuse or the suffering of others in other predicaments. I will take a public stand on as many issues as I can. For this I am grateful.
I have also been able to reflect on a range of matters relating to my past, and over the years my confidence in relation to so many issues has been restored. For example, working closely with the police has restored my faith in the law enforcement agency. On this note I would like to acknowledge and thank the police and prosecution for everything they have done to achieve the incredible results that have been achieved to date. I know it takes so much hard work and dedication under very difficult circumstances. I greatly appreciate it and I know so many others do too – so a heartfelt thank you.
In terms of my religion, I remain secular. However, while I still experience faith-based consequences stemming from the abuse I endured, I have grown to enjoy and appreciate many aspects of my religion and its traditions. Importantly, I am and always will be a proud Jew with a strong Jewish identity.
There are still issues that I continue to address as a result of the abuse I endured – however, I genuinely feel that I am in the best position that I have ever been.
I am happily married to an incredible wife and a father to the most amazing children. I have a fulfilling job. I have an extended network of family, friends and colleagues. I have many supporters. Thank you to each and every one of you.
Life is currently good – in fact, it's probably the best it's ever been. And importantly, whatever David Cyprys took away from me at one point or another – my innocence, my dignity, my faith, indeed my life – this he can't take away from me. I simply will not let him.
Thank you.
---
24 July 2013
The following was read out in court at the sentencing hearing of David Kramer, by Manny Waks on behalf of the brave victim/survivor.
I was abused and molested by David Kramer over the course of two years, between the ages of 9 and 11 years old. This abuse happened in the classroom (in front of the class, although hidden from them) in places of worship, in the school library, in his house etc.
I was the epitome of an innocent child. Growing up, we didn't have a television, magazines, or any secular form of media. I grew up loving religion, excelled in its study and was generally a sincere innocent boy who knew nothing from any sexual conduct. At the age of nine this all changed. I became this horror student who respected nothing. I refused to take tests in school and generally misbehaved. I had no respect for any authority, as the most well-liked respected teacher who was in a position of authority was a total fraud and liar!!
Without getting into the details of my traumatic experience, I will lay out the facts and repercussion that followed & let them speak for themselves:
As soon after the abuse I was the whistleblower and, as a result of my talking he was exposed, the entire school knew that I was a victim. Immediately following Kramer's expulsion from school I was bullied by other students. Some of these students were around five years older than me. In one incident I remember a boy who must have been around four years older than me, shin me in my thigh and went on to say "this is for making up lies about Kramer". I was around 11 or 12 years old at the time. I remember running home crying to tell my parents that I was assaulted. I skipped school that day.
As the bullying and teasing intensified and became unbearable, [REDACTED]. My last year in regular school was [REDACTED]. The bullying stigma associated with this experience made that ever unbearable. I finally dropped out of the Yeshivah Centre at [REDACTED] and my father transferred me to [REDACTED]. I lasted there four months.
At this point in my life, I was not sleeping well due to the constant nightmares. I despised my surroundings. I could not deal with any authority, even from my parents. At the age of 14 and a half to 15, with $100 in my pocket, I caught a train to [REDACTED] alone to escape my nightmarish world. Leaving a note for my parents, telling them I loved them but life had become unbearable; I begged them not to look for me and disappeared to [REDACTED] alone. In [REDACTED]I showed up at my grandmother's residence and began working at a chicken shop and mobile phone sales. After six months I enrolled in [REDACTED] School. This lasted two or three months at the most. I never went back to school.
My life was really unbearable and consisted of watching TV most of the day and taking a sleeping pill to fall asleep. I was alone in the world and never discussed the elements of my abuse with a therapist. Until I made a police report in [REDACTED]. Whilst describing my trauma to the police I remember telling the officer that his private parts were hard. She asked me if he had an erection. I didn't know what an erection was at the age of 15-16 years old!
For the next couple of years, I survived on scamming people to survive, borrowing money from acquaintances etc. I was taking sleeping pills on a nightly basis until the age of 17. When I ran out of pills I remember lying in bed tossing and turning for the entire night. Until this very day my I am scared of sleeping and have major trouble falling asleep (especially in the past five years, when information regarding Kramer's arrest in Missouri was emailed to me).
At the age of 17 I began blocking these events from my mind. I did so with drugs – marijuana, cocaine, alcohol, gambling and pills of all sorts.
My sex life was non-existent. I had thought of sex as a bad thing, and till very recently had intimacy issues.
Jumping to age 25, I got married. For years I was smoking marijuana and consumed large quantities of alcohol and they became my new medication. I also had a major gambling problem. When I got married, my first two years I mostly stayed away from marijuana but was drinking and gambling heavily. My marriage was not good….my wife kept on telling me to go get help as she didn't think I was capable of loving. I never did.
At age 27, my father emailed me an article informing me that David Kramer had been arrested in Missouri for Sodomy. The next three days I did not sleep a wink. On the eve of Yom Kippur (the holiest day in the Jewish calendar), I contacted my old principle (Rabbi Glick) and asked him why – why did you let this monster go? I vented on the phone to him (and he was very patient and nice to me). I remember that Yom Kippur standing in synagogue praying to God to help me stop feeling this way. Allow me to sleep, allow me to move on, to remove all my addictions and shortcomings. My wife was not particularly supportive of my trauma and didn't want me to discuss it with anyone or come out as a victim due to the stigma associated with this in the Jewish community. My wife had suggested I rather seek medical help from therapists and psychologists.
By this point in my life I had become a very successful [REDACTED]. I had just moved into my new house that I had built myself. I had a beautiful [REDACTED]. My life was finally on track to be a normal happy life.
This all changed the minute I saw the article that was emailed to me. The article stated that Kramer had been arrested in Missouri for sodomy and was currently sitting in a Missouri jail. This article triggered these memories that I had worked so hard to forget. I could not sleep, work or function as a normal human being. Within a week of reading this article, I was on the phone constantly with family members, rabbis, fellow victims – it engulfed my life. Within a month, my business closed down and my marriage was severely damaged (and I was obtaining marriage counseling as a result). Within a year or so, I was separated and had placed my house on the market, was smoking marijuana on a daily basis, gambling away my savings (to a point of losing over $1 million in one year) and drinking away my sorrows.
In [REDACTED] I got divorced, and my life finally really fell apart. I do not know if it can all be blamed on the nightmares I was experiencing but can let the facts and timeline speak for themselves.
Today, I am finally rid of alcohol, gambling and marijuana, although I sometimes take sleeping pills to fall asleep. As of today's date I am [REDACTED] clean. I am in intensive therapy and with God's help I WILL overcome these demons that I have battled my entire life since age 11 and will be emerging stronger than ever.
This is the main reason that I needed my trial or at the very least some sort of closure (such as reading this statement personally in front of David Kramer). He must know how he has stolen, ruined and destroyed my life. He may not have raped me physically but he raped me out of my childhood and innocence.
I am profoundly sorry that I was not stronger before and could not confront my demons; many kids could have been saved. I did try and locate Kramer (successfully). I even went to the local newspapers and told them my story and advised them that he was roaming freely and definitely doing it to others. They advised me to get it on tape and wanted me to confront him personally. I did not have that courage (even though [REDACTED]).
The furthest I ever reached was phoning him. I remember the response when I called him and stated it was me and that I wanted to meet. He responded in a happy tone…how are you? Sure lets meet! I hung up the phone in disgust. I did not have the courage and strength to face him.
This excuse for a human being has stolen the following things that most of them can never be replaced:
My childhood innocence, my education, my dignity, my ability to fall asleep normally, my ability to respect, my ability to love normally, my right to be a child, my home, my money, my marriage, my religion, my time (seeking therapy & counseling), my ability to cry, and the list goes on and on.
With gratitude for this opportunity,
---
June 2013
The following is a letter Tzedek Founder and CEO Manny Waks received from a courageous member of the Melbourne Jewish community. For legal reasons we have redacted some of the information contained in the letter. Please see additional important information below the letter.
Dear Manny
I have thought long and hard about contacting you, but the most recent 'Age' article made me realise that to eradicate not only the abuse, but the treatment of its victims, I too need to throw my hat in the ring and tell my story.
I am now [REDACTED], but I remember my Bat Mitzvah classes at [a Progressive congregation in Melbourne], as if they were yesterday. Our teacher, [REDACTED], would always listen to the boys' parshiot [bible portion] first, and then dismiss them, leaving me and another girl alone in the classroom with him. I was very fond of [REDACTED], and I am not sure at what point it twigged that something wrong was happening…may be there was a gradual grooming of us until the act that was the final straw for me. As we were reading our parshiot for him he would come up behind us and fondle our breasts – not an extreme form of abuse but enough for me to finally tell my parents, which I did. They called our Rabbi, [REDACTED], and there was a meeting at our home. I do not know what the adults discussed but I was brought in and questioned by [REDACTED]. I was able to recount what had happened, and also tell him that this was also happening to my friend. There was some incredulity on his part because he taught me in the period after my Bat Mitzvah class and "I always seemed fine" to him, but my friend was able to corroborate my story.
I understand that my parents would not have wanted any charges laid against [REDACTED] as they would have thought a court case would be more damaging to me. But [REDACTED]…that is a different story, and one that angers me even more than the abuse itself. [REDACTED] went on teaching Bar and Bat Mitzvah classes, but my girlfriend and I were sent to another, male, teacher. I was a student teacher at the Sunday School at the time and the teacher that I assisted was warned never to be alone with me as I was trouble. I know this because this teacher was, and still is, a friend of mine who, unlike my Rabbi, was concerned for my well being. [REDACTED] accused me of having encouraged the abuse – I was the perpetrator and the real abuser, my teacher, was not even sanctioned. I was 12 years old! My relationship with [REDACTED] never recovered from this – he treated me with disdain and enmity as if I had the plague and I know there were besmirching rumours circulating – not about the abuser, about me.
I don't count myself as having experienced the extent of molestation that we are hearing happened at Yeshiva etc – I don't think the abuse has had a significant impact. But I can tell you that the betrayal by not only my teacher, but my Rabbi had a huge impact. I don't feel damaged – but I sure as hell feel angry!
You may use this information as you see fit, I just thought you may be interested that sexual abuse was covered up in the Reform community in the 19[REDACTED].
Keep up your great work and your powerful voice
Regards
Ruth
Tzedek statement
We can confirm that there are serious child sexual abuse allegations by another victim against the rabbi in the letter who is alleged to have covered up the abuse (and worse). This was during the same period. Assuming these allegations are accurate, this means that when the victim in the letter and her family informed the rabbi of the abuse that was taking place, this rabbi was busy abusing at least one other known victim. Truly shocking!
It is important to note that Tzedek has been in close contact with the Progressive community leadership who have made it abundantly clear that they will do everything that is necessary to address these serious allegations. In fact, this leadership has been working closely with Tzedek for some time now (without any knowledge of these allegations) and we commend them on their actions to date. We look forward to continuing to work closely with them for the sake of justice for the past victims and for the safety of our children into the future.
Based on research and experience, it is reasonable to assume that the perpetrators in the above cases have had additional victims – some of whom may still be suffering decades after the abuse. We will be doing whatever we can to assist and support them should they be willing to reach out to us (in strict confidence) and hopefully to achieve closure and healing. It must be made clear to them that they have the community's full support.
We acknowledge the courage of these two victims/survivors and commend them for taking steps to address their experiences.
If you are a Jewish victim/survivor of child sexual abuse, or have any information in this regard, please contact Tzedek. We will treat all disclosures and other information in strict confidence (we only publicise material with the clear approval of the victims/survivors).
In response to these serious allegations, the Union for Progressive Judaism has issued the following (excellent and unequivocal) statement (in quotation marks)
Union for Progressive Judaism statement
"It is with horror and great sadness that we have learned of allegations that acts of child sexual abuse were carried out by people employed within one of our congregations several decades ago. Our Movement has a zero tolerance with regard to such matters and we welcome and support any investigation into these allegations.
Any person who did suffer such abuse as a child will have carried the emotional and psychological burden of it throughout much of their lives. We can only hope that in sharing these experiences they will be able to receive support and assistance from the Tzedek group and that this will enable them to move forward with some sense of resolution and closure.
It is an unfortunate fact that no part of society is exempt from having some people who abuse their position of power and influence in order to achieve personal gain or, in such cases, to abuse young and vulnerable people. Without being able to comment on these particular incidents or the individuals involved we can only express the hope that a thorough investigation will be carried out and that if anyone is found to be guilty of such acts they should be appropriately punished.
If any good at all can come from such news it can only be as a reminder to all communal organisations that they must be totally vigilant in their efforts to protect those people trusted to their care, whether it is for a long period of time or for a few hours. Although we know that our member congregations and organisations are aware of their need to fulfill their duty of care we will be encouraging each of them to regularly review their policies and procedures and to ensure that they are rigorously enforced.
We take this opportunity to repeat our support for the work of Manny Waks and Tzedek in reaching out and helping victims of sexual abuse of children in the Jewish community and our commitment to work with them in partnership."
---
2013
I was sexually abused around 25 years ago, in my early teenage years. Since that time I have established a beautiful family, a successful career and a great social life. I have felt strong and resilient. I thought I was "over it".
But then came last Saturday morning. I read a document that I hadn't seen for over 10 years. It triggered the trauma that I had experienced. It was devastating. I was devastated. All I knew was that I had to go. Not sure where to but I just had to go. So I left the house. I walked aimlessly for a while. Tears were inexplicably streaming down my face. I called a friend but had to hang up moments later as I couldn't speak. He tried calling back but I just couldn't speak.
Somehow I found myself walking to his house. He was there with a close mutual friend. I lost control and cried. I was embarrassed. I never cry, certainly not in front of others and never in front of friends. But I just cried. Soon after I was able to regain my composure. I explained to them what had happened. They were supportive and wonderful. I felt fortunate. I started to feel better.
Three days later and I still feel that I'm recovering from that traumatic experience. I have felt down over the past few days. Each day gets better. But I can still feel it. Whatever "it" is, it feels awful.
I'm sharing this with the community because I want everyone to be aware of the long-term and devastating impact of child sexual abuse. It doesn't just go away. Even I thought it did. But evidently it doesn't. And please remember that it's different for every victim. Some experience what I described daily. Others rarely. Others in different forms. But it's there. Probably always will be. So we need your support and understanding. Not your judgment, ridicule or apathy. With the statistics out there (according to CASA 1 in 3 girls and 1 in 6 boys experience sexual abuse), it's safe to assume that all of us know people who were victims of these unspeakable crimes against the most innocent and vulnerable within our community – children.
I also want other victims to know that they are not alone. It happens to many of us, if not all of us. It makes no difference who you are, what you do, the type of sexual abuse you suffered or pretty much anything else. The trauma can resurface at any time and may be triggered by different things. I've just learned this. And it came as a complete shock. So please take care of yourself and seek whatever support you need.
If you are a victim of child sexual assault and require support or guidance, please contact us.
---
*Not real names